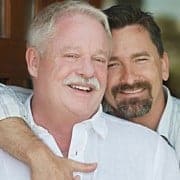 Ce sera donc le 2 novembre prochain que sortira mon livre de l'année, soit le volume 8 des Chroniques de San Francisco d'Armistead Maupin.
À moins d'une catastrophe littéraire totale (ce dont je doute) je ne vois vraiment pas quel autre écrivain pourrait sortir un lapin assez fort de son chapeau pour piquer la place d'honneur à Maupin.
Bien évidemment je parle ici de la version en anglais du livre, la VF devant suivre normalement aux Éditions de l'Olivier peu de temps après.
Voici quelques détails sur le bouquin, ainsi que sa couverture.
NB: sur la photo, Maupin et son mari Christopher.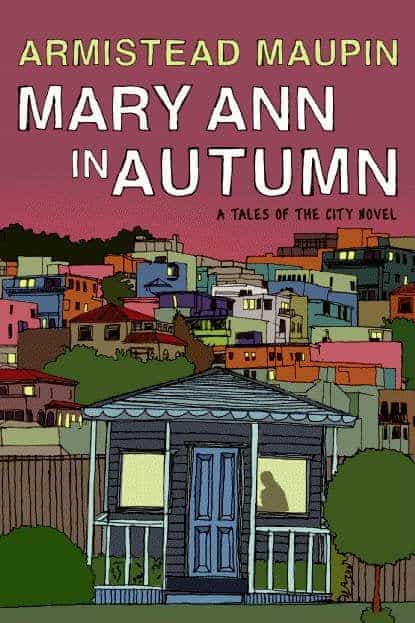 L'argumentaire de l'éditeur:
Following the success of the New York Times bestseller Michael Tolliver Lives, a poignant new chapter in the Tales of the City series that shines a spotlight on the woman at the center of Armistead Maupin's beloved fictional universe: Mary Ann Singleton.
Over 20 years have passed since Mary Ann Singleton left her husband and child in San Francisco for the allure of a television career in New York. Now, a pair of personal calamities has driven her back to the city of her youth and into the arms of her oldest friend, Michael "Mouse" Tolliver, newly wed and happily ensconced with a much-younger husband.
Grateful for the temporary refuge their garden cottage offers, Mary Ann, now at the unnerving age of 57, licks her wounds and begins to take stock of her mistakes. Soon, with the help of the Internet and a few old friends, she begins to reengage with life, only to confront fresh terrors when—out of the virtual blue—her speckled past comes back to haunt her in an unexpected way.
Caught in her orbit are a cast of intriguing players whose stories play out against her own: her estranged daughter, Shawna, a popular sex blogger; Jake Greenleaf, Michael's transgendered gardening assistant; socialite DeDe Halcyon Wilson and her wife D'orothea; and the legendary Anna Madrigal, Mary Ann's former landlady at 28 Barbary Lane.
Over three decades in the making, Armistead Maupin's San Francisco saga rolls into a new age, still sassy, irreverent, and curious, and still exploring the boundaries of the human experience with insight, compassion and mordant wit.